What Our Students Say

Sanjita Mohaptra AIR - 10, CSE-2019
I joined Forum IAS current Affairs class for my mains preparation for CSE 2019. The crisp and concise content and Structuring help me a lot might before the exam.
Best wishes!

Pratyush Pandey AIR - 21, CSE-2019
I had enrolled for MGP + test series (Main + Essay) and I Sincerely recommended it to all aspirant. The professionalism, speed and quality of the feedback I received helped me immensely and improved and quality of the answer.

Neha Bhosle AIR - 15, CSE-2019
Hello Forum!
I wrote 8 FLTs of Forum MGP 2019 (Two tests of each GS paper). The questions, evaluation and the marking pattern were very good. I found the model answers very useful, and apart from the FLTs, I also referred to the model answer of the sectional tests on some selective areas like Geography, History and Ethics.

Shubham Aggarwal AIR - 25, CSE-2019
This was my first attempt. I enrolled in ForumIAS MGP Program for Mains Answer Writing Practice. The questions were of top quality and the feedback/Mentorship, I received helped me a lot in improving my answer writing skills.

Minal Karanwal AIR - 35, CSE-2018
This Journey of 3 years has been arduous & yet it has culminated so beautifully and ForumIAS has an extremely important part to play in it. Constant support by Ayush sir, the most pivotal class of Dipin sir and the entire management of ForumIAS has been crucial in scripting this victory!

Ankita Choudhary AIR - 14, CSE-2018
I joined ForumIAS academy after my prelims for main test series program . I am very grateful to ForumIAS Team for their mentorship during my mains and then for interview as I was also part of forum's Interview Guidance Program . I can recall one of panel member at forum telling me I would be in top 20's.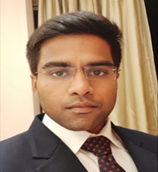 VARUN REDDY AIR - 7, CSE-2018
I am very thankful to the mentors at ForumIAS for sitting with me for hours to help me improve my answer writing strategies and we discussed at length strategies which has been followed by various aspirants and it has been of immense help in achieving the success which I have got today.

Harshita Tiwari AIR - 20, UPPSC (2019)
I have joined CGP2020 In 2019 itself. The whole idea of programme, its classes, weekly benchmark tests with MGP and current affairs classes really helped in clearing the exam. The questions from UPPSC mains test series directly came in paper. So, I would like to thank forum IAS Academy for this success.